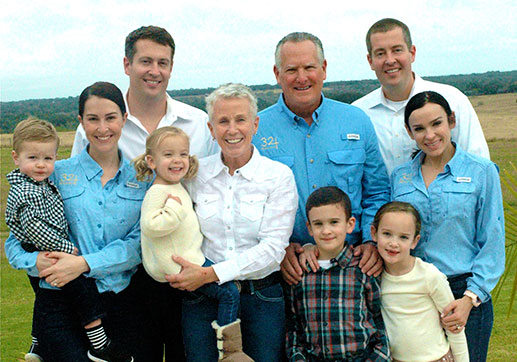 William Clay Albrecht, MD, FACS
Is it possible to find a skilled and knowledgeable surgeon who also has a comforting, patient, and kind bedside manner? It is!
Dr. Clay Albrecht, MD, FACS is an experienced board certified General Surgeon who performs laparoscopic and robotic surgeries and has established himself as a surgeon who is at the forefront of making patient care genuinely patient-centered. Whether it is a surgery for a hernia, colon, small bowel, skin lesions, or port placement for chemotherapy, he knows that while he has performed thousands of operations, your surgery is unique to you and is very personal.
What makes Dr. Clay Albrecht different from other surgeons?
While he is a highly-requested surgeon, he continues to treat each patient as if they are his most important patient. His ability to help his patients overcome "white coat syndrome" has earned him admiration from both colleagues and patients alike. You will find him to be kind, comforting, informative, caring, authentic, as well as highly skilled. As a native Houstonian, he combines his Southern hospitality and manners with his formal education to be able to provide his patients with the elite care they need while also receiving the respect and comfort they deserve, both emotionally and physically.
Why you should trust Dr. Clay Albrecht?
You deserve a surgeon who will clearly communicate your procedure to you, answer your questions patiently and thoroughly, and not make you feel rushed during your appointments. You will not feel shuffled around nor feel like the doctor is just checking off a list so he can move on to the next patient. Dr. Albrecht cares about his patients, their families, and their goals, and wants to help them get back to their normal routines as quickly and conveniently as possible. Helping his patients return to their daily routines as swiftly and smoothly as possible is why Dr. Albrecht performs surgeries either Laparoscopically or Robotically whenever feasible.
Accuracy and an outstanding safety record are the notable attributes of Dr. Albrecht, as well as having a reputation for achieving high success with very unique or challenging cases.
His reputation for his expertise in surgery for especially complex hernias is wide-reaching as these cases are regularly referred to him by other physicians and surgeons. Additionally, the number of portacath placements that Dr Albrecht performs for chemotherapy ranks among the highest in the area.
Dr. Albrecht's primary goal is to provide you with the highest level of skilled care and the emotional support you need to be completely comfortable and confident during your procedure and recovery. Patients commonly say, "He is the nicest and most caring doctor I've ever seen." Patients also note how involved he is in their recovery even after their surgery;
Dr. Clay Albrecht's Early Years
His love for surgery began in high school when a neighbor who was an anesthesiologist arranged for him to be able to observe an operation. After seeing the impact on the patient's life after a successful surgery, he immediately knew that he, not only wanted to be in medicine, but he specifically wanted to be a surgeon. Being able to make such a positive impact on someone's life directly was an inspiring idea.  That passion continues today, and he has been able to help hundreds of his fellow Texans to live the life they want to live.
Dr. Albrecht is a native Houstonian who grew up in Sugar Land. He attended medical school at the University of Texas at Houston and completed his General Surgery training in Phoenix, Arizona. Upon completion of his residency, he and his wife returned to Houston.
He is currently part of Southwest Surgical Associates, and his medical assistant is Meredith. His affiliation with this organization is a benefit to his patients as he and the other surgeons in the group often confer with one another to ensure they are up-to-date on the best procedures and techniques, as well as being able to brainstorm for the best approaches for challenging cases. His clean safety record is another testament to his attention to detail, his extreme care for his patients, and his determination to do the right thing for his patients.
Surgical privileges:
Memorial Hermann Hospital Memorial City
Houston Methodist West Hospital
Memorial Hermann Hospital Katy
Clinic Locations:
Memorial Hermann Memorial City
Memorial Hermann Katy
Academic Appointments:
Director of Trauma at Hermann Katy
Honors He Has Received:
Residency
House Office of the Year
Undergraduate
Outstanding Graduating Senior in Biochemistry
More Than A Surgeon
In his spare time, he enjoys spending time with his wife, his two boys, and his two dogs. He often starts his day with a jog outdoors with his chocolate lab. When he's not in the Houston area to perform surgeries, one of his favorite retreats is his family ranch in Goliad, Texas, where they have been raising cattle continuously since 1874.
He has also volunteered for medical mission trips to Guatemala with an organization called Faith in Practice. It is run entirely by volunteer physicians and holds a special place in his heart.

If you find yourself in need of a skilled and kind general surgeon, you can be confident that you'll receive the same top-tier treatment that Dr. Albrecht has given his hundreds of patients over many years. Dr. Albrecht looks forward to helping you get back to your routine as soon as possible.

"A good surgeon treats the ailment; the great surgeon treats the patient who has the ailment." ~Inspired by Sir William Osler