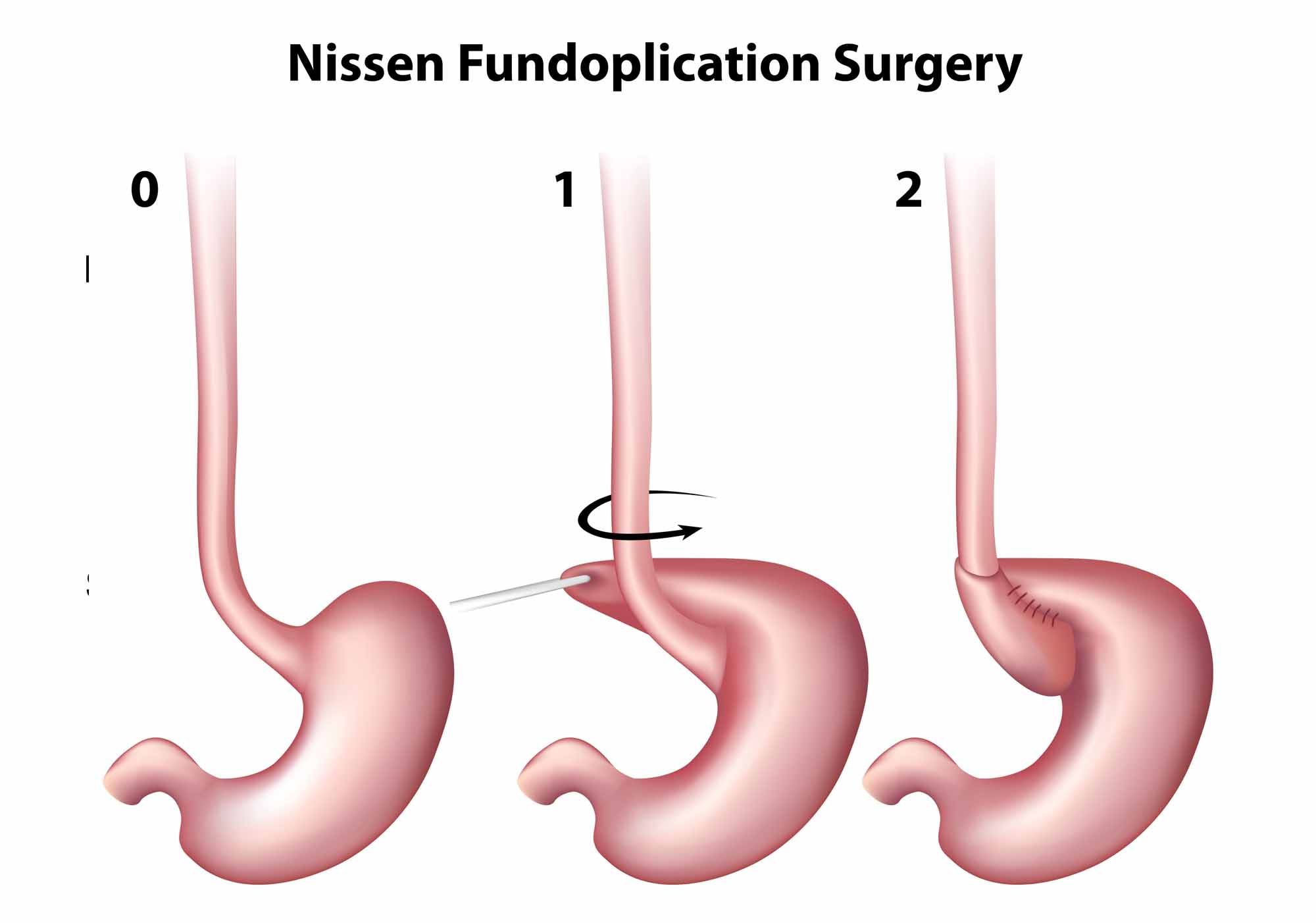 Not all patients with hiatal hernia require surgery. In most cases, hiatal hernias are asymptomatic and require no treatment. For those with mild symptoms, such as acid reflux or Gastroesophageal Reflux Disease (GERD), a simple change in lifestyle can treat this condition. However, in some instances with severe symptoms, or for those whose manifestations do not respond to medications, doctors recommend hiatal hernia repair treatment.
Types of Hiatal Hernia
Sliding Hernia– This is the most common type of hiatal hernia. Sliding hernia occurs when the connection between the section of the esophagus and the stomach "slides" above the chest through the hiatus, thus the name. Many patients with sliding hiatal hernia suffer from heartburn.
Paraesophageal hernias (PEH) – Although this type of hiatal hernia is less common, it should be more of a concern. In most patients with this type of hernia, there are usually no visible manifestations. But for those whose symptoms include difficulty in swallowing, upper abdominal pain or chest pains, repair surgery is recommended.
Get the right diagnosis and treatment plan, call now to schedule an appointment.
Types of Hiatal Hernia Repair
Hiatal hernia repair can be performed with open surgery, endoluminal and Nissen fundoplication or laparoscopic.
Read More
Nissen Fundoplication
This is the most common type of
hiatal hernia repair surgery
for GERD since recovery time is quicker and poses less risk of infection. This procedure is recommended for patients who do not respond to medications and to those who want to reach a permanent solution to their acid reflux problems. This type of
hiatal hernia repair surgery
uses a laparoscopic surgical technique which is a minimally invasive procedure.
The hernia surgeon makes tiny incisions (about 3-5) in the abdomen. Using a laparoscope, the surgeon then pulls the stomach back where it belongs and then creates a tight sphincter to prevent a recurrence.
Patients who have undergone Nissen fundoplication for hiatal hernia repair can usually go home from the hospital after one to three days. Full recovery is expected two to three weeks after the procedure. Results of laparoscopic surgery are best when an experienced surgeon performs the procedure.
Open Surgery
The surgeon performs open repair surgery by making a large cut or incision in the patient's abdomen to repair a hiatal hernia. Once the incision is made, the surgeon creates a tight sphincter to prevent stomach acids from escaping into the esophagus and tightening the opening in a patient's diaphragm to prevent the stomach from protruding up the muscle wall. Some doctors may require to insert a tube to keep the abdomen in its place. Since this type of repair carries more risks than laparoscopic hernia repair it has become the less common choice for hiatal hernia repair.
Endoluminal fundoplication
This is a relatively new procedure and the least invasive hiatal hernia repair surgery. Instead of small incisions, the surgeon inserts an endoscope through the patient's mouth down to the esophagus. Clips are then placed at certain points where the esophagus and stomach meet.
Recovery
Recovery from hiatal hernia repair surgery varies depending on the surgical technique performed. Most patients manage to walk a day after the surgery while there are some who take longer to recover from the anesthesia. Generally, patients may experience pain and discomfort three to six months after surgery.
At the time of discharge, patients are usually given medication to manage pain and are advised to refrain from doing strenuous activities. A few weeks after the surgery, pain medications are decreased, and patients can return to their normal routine.
For more information about hiatal hernia repair surgery, call now.