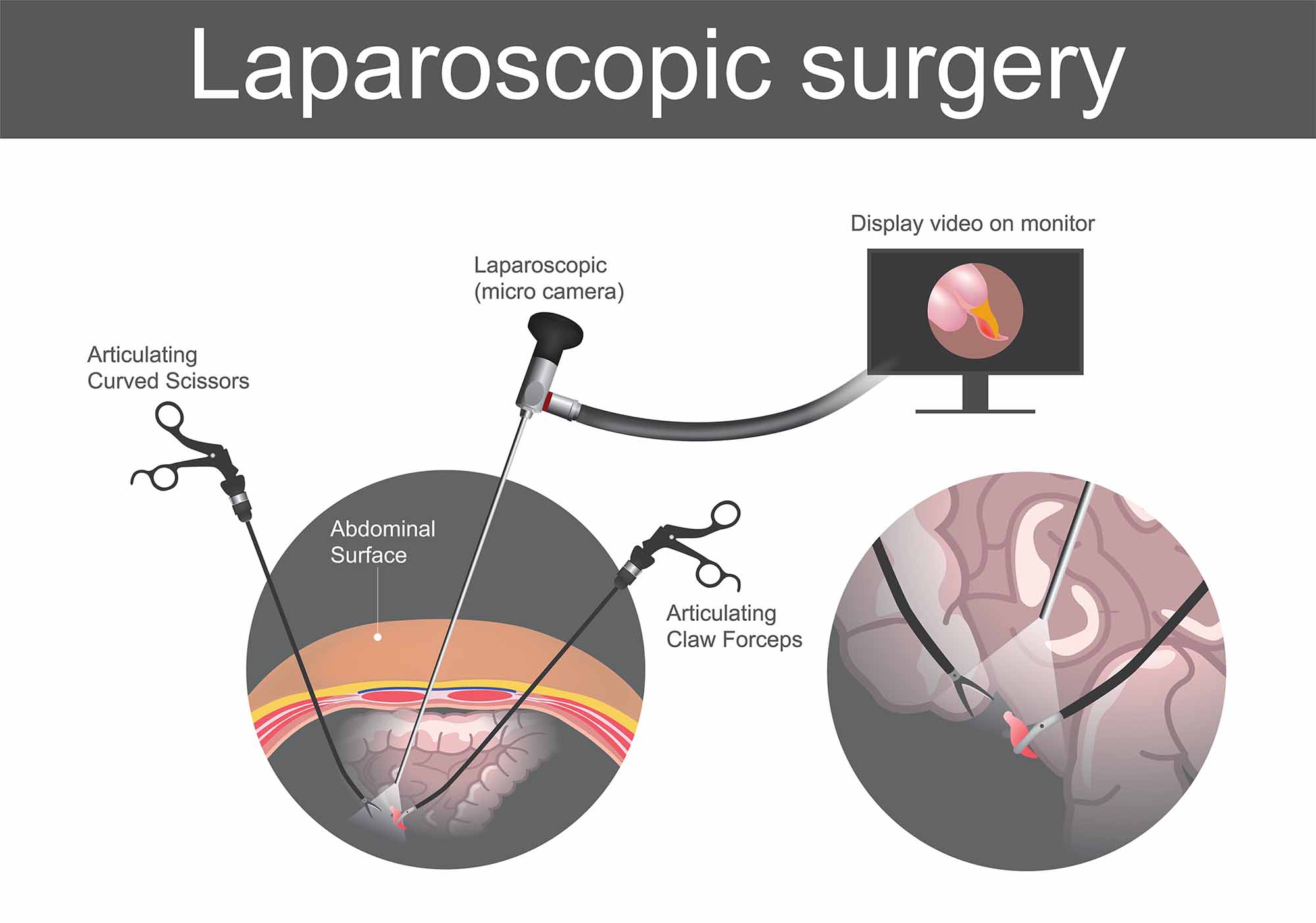 A hernia is a displacement of a bodily organ that protrudes through the wall covering it.  It is a condition which often occurs in the abdomen where the weakest points can be found.
A hernia can only be corrected with surgery by an experienced surgeon. It may become larger overtime if left untreated. The three types of surgical techniques include open, robotic and laparoscopic hernia surgery.
Do not wait for hernia to get worse, call now to book an appointment with Dr. Clay Albrecht  
Common Hernia Types
Inguinal hernia
It is more common in men. The lower abdominal wall, called the inguinal canal, is in the groin area. Inguinal hernia typically presents as a bulge, and mild groin discomfort, especially with lifting or straining. If the inguinal hernia is small and not bothersome, the surgeon often recommends watchful waiting. But if the inguinal hernia is enlarged or becomes too painful, it may require inguinal repair surgery.
Read More
Hiatal hernia
A type of hernia which occurs within the region between the diaphragm and the esophagus. The most common symptom associated with this hernia is acid reflux. These types of hernias are managed medically with antacids and do not require repair surgery. However, large hiatal hernias or those with severe reflux should be treated surgically. Usually, the surgeon recommends laparoscopic hernia repair with this type of hernia.
Umbilical hernia
Typically umbilical hernia presents as a bulge at or near the belly button. This type of hernia can become larger over time and should also be repaired surgically either through laparoscopic surgery or robotic surgery.
Incisional hernia
As the word suggests, incisional hernia occurs after an incision is made, weakening the tissue around the wounded area. If a patient underwent abdominal surgery, poor healing at the surgical site might result in an incisional hernia.
Laparoscopic Hernia Surgery
Initially, open surgery is the most common procedure available for hernia repair treatment, where a large cut or incision is performed on the affected region, usually the groin.
However, an increasing number of surgeons have made laparoscopic hernia surgery the most preferred treatment for individuals with recurrent and bilateral hernia. This is because this surgical repair procedure only requires small incisions instead of a large single cut in the abdomen. Luckily, for those with hernias on both sides, they can be repaired at the same time through a laparoscopic procedure.
Laparoscopic hernia surgery is a minimally invasive procedure using a laparoscope that is inserted through small incisions in the abdomen.  The surgeon inflates the patient's abdomen with a "harmless gas" (carbon dioxide) which creates space for the doctor to view a patient's internal structure. Mesh is then inserted to strengthen the abdominal wall. During the procedure, a patient will not feel any pain because it is performed under general anesthesia.
Usually, laparoscopic hernia surgery is not performed in children. Although, the doctor can use a laparoscope during open surgery to find out if hernia is present.
Read More
The Benefits of Laparoscopic Hernia Surgery
Laparoscopic hernia surgery has a quicker recovery period compared to open surgery
Better visualization with the laparoscope as compared to traditional open surgery
Smaller scars from laparoscopic hernia surgery than open surgery
Laparoscopic hernia surgery offers less risk of infection
Laparoscopic Hernia Surgery Recovery
Generally, the surgeon allows patients to go home within the day of laparoscopic hernia surgery. But there are individuals who take longer to recover from general anesthesia so they are advised to stay overnight at the hospital. After laparoscopic hernia surgery, a patient needs to rest for about a month or longer. Resting allows the body to heal, and patients are prevented from engaging in strenuous activities to avoid complications and encourage a shorter recovery period.
Laparoscopic Hernia Surgery with Dr. Clay Albrecht
During your consultation, Dr. Albrecht will determine which surgical hernia repair treatment is best for you, whether it is open, robotic or laparoscopic hernia surgery. Each patient receives an individualized treatment plan based on their specific condition and needs.
Everybody deserves a doctor with high respect for individual needs, who communicates well with patients and makes sure that each one is attended to with care whether it is open, robotic or laparoscopic surgery.
Dr. Clay Albrecht, MD, FACS is a highly certified and respected hernia surgeon with extensive experience and has performed thousands of operations.  He applies his expertise to each patient with a loving and caring nature, and you can rest assured he will do the same for you.