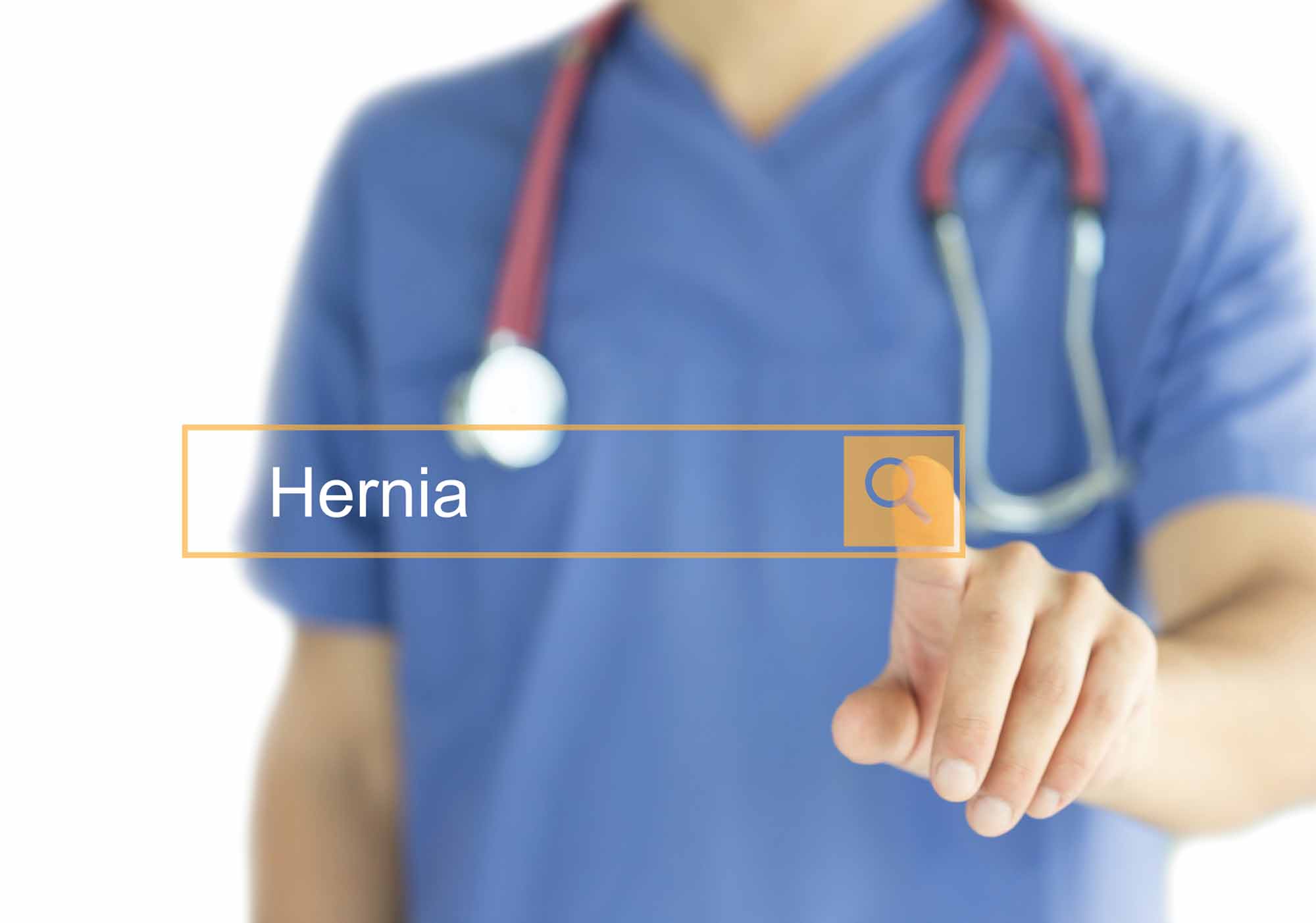 A hernia is a condition when one of the body's internal organs pushes through a muscle or tissue wall that is supposed to hold it in place. It is characterized by a localized bulge or swelling inside a person's inner body part that protrudes or is coming through. Most hernias can occur even without symptoms and a person may have one but does not know it.  Usually, a hernia is not a serious condition and oftentimes does not need medical attention or operation.
But there are types of hernias that cause severe pain and discomfort or become life-threatening, in these cases, repair surgery is required. Hernia repair surgery or herniorrhaphy is one of the most common surgical techniques in the United States. This technique alleviates the pain and discomfort of the person and strengthens the weak muscle wall.
When you are in need of hernia repair surgery, finding a skilled and experienced surgeon is important.
Call now to book an appointment
Hernia Repair Surgery Options
Doctors have been treating hernia for a long time now. Thus, traditional techniques have been perfected through the advancement of medical technology and continuous research. Doctors can offer different options when it comes to choosing the most appropriate hernia repair surgery for a patient depending on the type of hernia.
Open Tension
During the early years of hernia repair, "open tension" surgery was the most preferred procedure performed on individuals. Open hernia repair surgery is when the doctor makes a three to six-inch incision in the abdomen to give access to the hernia. If bulging of the abdominal wall is evident, it is pushed back in its place. In case the hernia is going down, healthy tissues surrounding the hernia are then pulled together and closed using abdominal adhesive or dissolving sutures.
While this surgical technique has been used for decades, the incision proved to be painful and had longer recovery time. Additionally, it leaves a scar on individuals and has higher chances of recurring.
Mesh Repair
Mesh hernia repair is also known as non-tension surgery which is the opposite of the "open tension" surgery. Instead of pulling healthy tissues, the surgeon places a piece of mesh on the hernia to put it in place or to strengthen the area. The incision is closed using sutures or staples. Mesh repair has a lower rate of recurrence and has an almost similar recovery rate as "open tension."
Laparoscopic Repair
Sometimes the best hernia repair surgery appropriate for an individual is one in which the surgeon is most comfortable doing and where he has the most experience. Dr. Clay Albrecht has performed thousands of laparoscopic hernia repair surgery and robotic techniques.
Generally, inguinal hernia is not dangerous but if it causes pain, then inguinal hernia repair surgery is required. Laparoscopic hernia repair surgery is a minimally-invasive procedure most preferred for inguinal hernia. It involves using a laparoscope or special long instruments inserted through small incisions in the abdomen. These long instruments help the surgeon visualize the inguinal hernia that is magnified through an exterior monitor. A mesh is used to strengthen the affected area.
Individuals who have undergone this type of hernia repair surgery, had minimal scarring in the abdominal area, less complications and experienced less discomfort. Individuals also had a quicker recovery period and returned to their normal routine within a few days after the surgery.
Robotic Repair
Robotic-assisted technology has been widely used in the medical field particularly to treat cancer and other conditions. Today, robotic hernia repair surgery,  similar to laparoscopic repair,  is another minimally-invasive technique where the surgeon uses a long instrument inserted in the patient's abdomen through small cuts. However, in robotic-assisted surgery, the surgeon is seated at a console next to the patient and is in full control of all instruments and every hand movement is magnified precisely in real time by a machine. Recovery from robotic-surgery is quicker and also with minimal scarring.
Hernia Repair Surgery with Dr. Clay Albrecht
During your consultation, Dr. Albrecht will determine which hernia repair surgery is best for you, whether it is open, robotic or laparoscopic hernia surgery. Each patient receives an individualized treatment plan based on their specific condition and needs.
Everybody deserves a doctor with high respect for individual needs and who communicates well with patients and makes sure that each one is attended to with care whether it is an open, robotic or laparoscopic surgery.
Dr. Clay Albrecht, MD, FACS is a highly certified and respected hernia surgeon with extensive experience and has performed thousands of operations.  He applies his expertise to each patient with a loving and caring nature, and you can rest assured he will do the same for you.